We want to be a frontrunner in the recruitment industry when it comes to diversity and inclusivity, and our starting point is gender diversity and female representation.
The Women At SGI programme encourages us to be proactive in helping women succeed in the recruitment industry. By addressing the wider industry and equal opportunities, we're making recruitment more accessible for females, retaining more female talent, and nurturing their potential along the way.
What have we achieved so far?
Reworked the interview process so a female is always present in one of our staged processes
SGI Hybrid Flexible Working Policy
Improved out Maternity & Paternity Policies
Rolled out group mentoring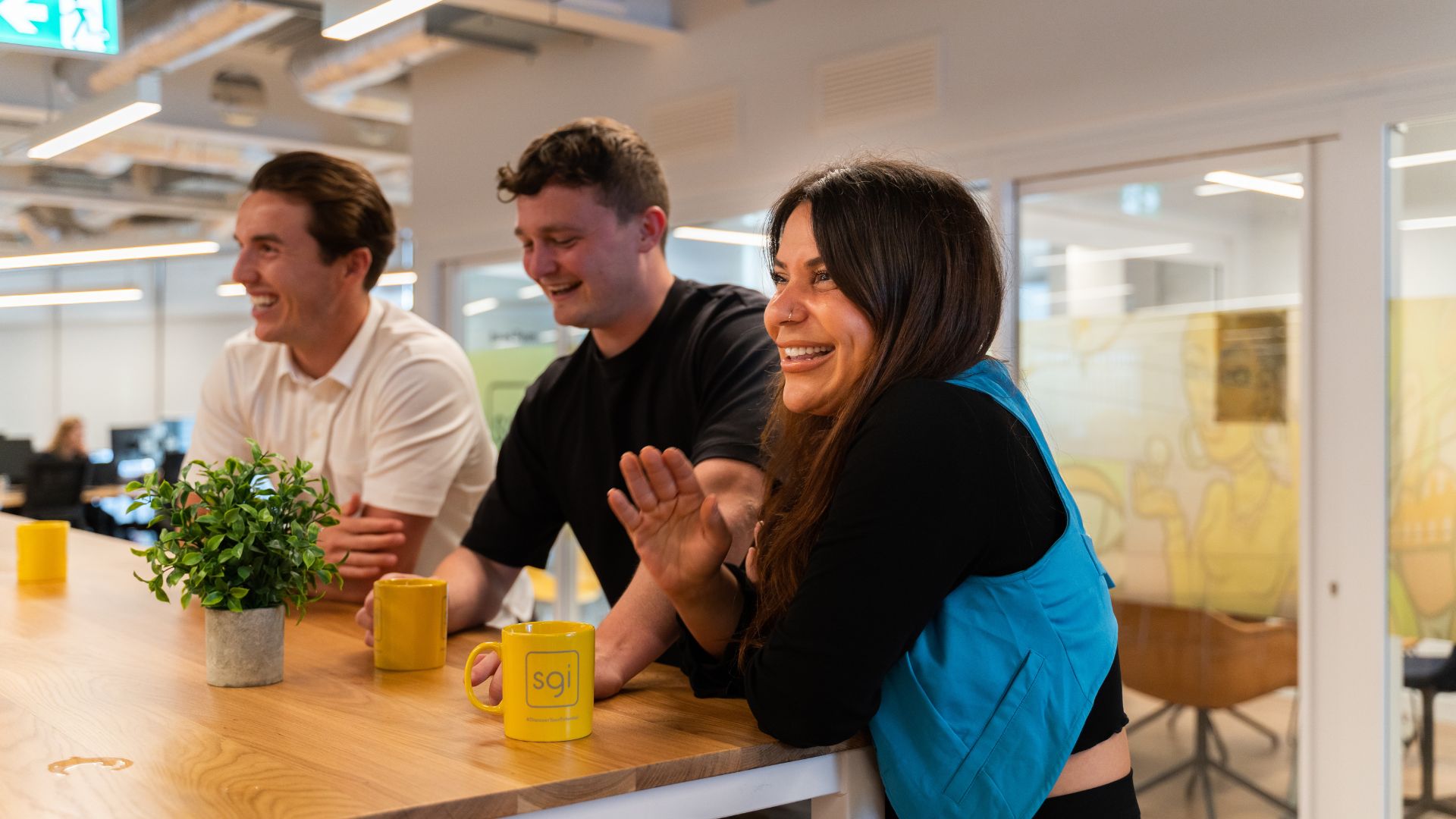 Our employee voice forum, SGI Matters, helps ensure that the voice of our people is heard across the business. In this space, our team has the chance to discuss and implement what's most important to them, with a focus on wellbeing, mental health, learning, and social opportunities.
The SGI buddy system, at its most basic, is about helping our staff make friends and learn from each other. The scheme is available to all new SGI employees.
Its the SGI way to get our new employees on board with our values & vision quicker, and feel part of the SGI family.
The SGI Buddy system is about 3 main things:
Support - your buddy will provide you support in your role - and answer the questions you have when getting started at SGI
Social - your buddy will help you settle into the team
Sharing - your buddy will share their knowledge about the organisation to set you up for success
The SGI Mentor Scheme
The SGI mentor scheme is to connect an individual who has a lot of knowledge and experience with someone who hasn't gained the same knowledge or experience—yet.
Your mentor will help your grow and develop your skills to help you succeed. Your mentor is your role model, someone you can look to for direction and a role model at SGI to imitate.